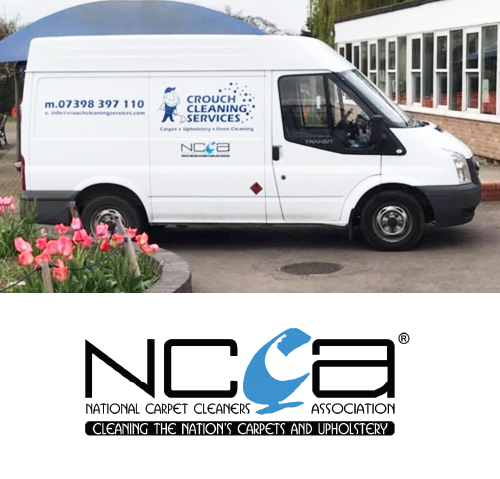 About us
Crouch Cleaning Services is a family run business headed up by Mike Cocks with over 20 years experience in the soft furnishings trade. We're not part of a franchise so we can source and use the best solutions the trade has to offer.
At Crouch Cleaning Services we offer a professional deep cleaning service to your Carpets, Upholstery, Hard Floors and Ovens. We are based in Hullbridge in Essex and cover cleaning services to the wider Essex areas.

Carpet and Upholstery Cleaning
Our Carpet and Upholstery Cleaning method uses non detergents with no toxic enzymes. When we clean your carpets and upholstery we clean to industry guide lines following British standard PAS86 this includes as standard.
Pre check on your carpet or upholstery confirming fibre type, test products to be used and advising our clients on all our findings
We then pre vacuum for removing any loose and dry soiling
Pre spray a solution suitable to fibre type and stains then agitate it into the pile to loosen up the ground in soiling
We then pre vacuum for removing any loose and dry soiling
Full rinse to collect all the solutions and soiling leaving your carpet looking and feeling fresh
Dryers are put on (if needed) to aid a speedy dry time
Then the pile brushed to re set the pile
A stain protector can be applied at extra cost

Oven Cleaning
We use non caustic eco friendly products the process to clean your oven is as standard
Full check to identify any issues before we clean
Door removed and split to clean all glass panels (some doors may not be able to be split)
All rackings, fan and back plate put in a cleaning tank

Hard Floor Cleaning
We offer deep cleaning of your floor tiles, LVT, vinyl and safety flooring using our Exentr orbital machine, then extraction cleaned to remove soiling.
With special pads and solutions this will give your hard floor a new lease of life.

Leather Cleaning
Trained by the National Carpet Cleaners Association (NCCA) we can clean all types of leather. We first identify the type of leather that needs cleaning, then choose the correct proffessional cleaning methods to clean it.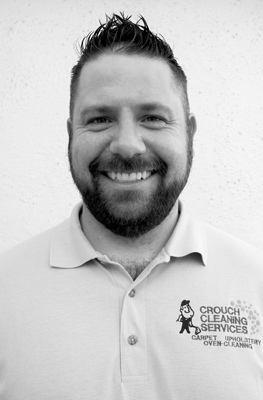 Meet Mike
Mike is qualified in Advanced Carpet and Upholstery techniques including Advanced Spot and Stain Removal. He is a member of the National Carpet Cleaning Association (NCCA) and has passed and completed 2 Oven Cleaning Courses.
Crouch Cleaning Services are fully insured and all our work is guaranteed, if you are not satisfied with your clean we will come and re-clean for free, and if you are still not satisfied we will refund you your money back.